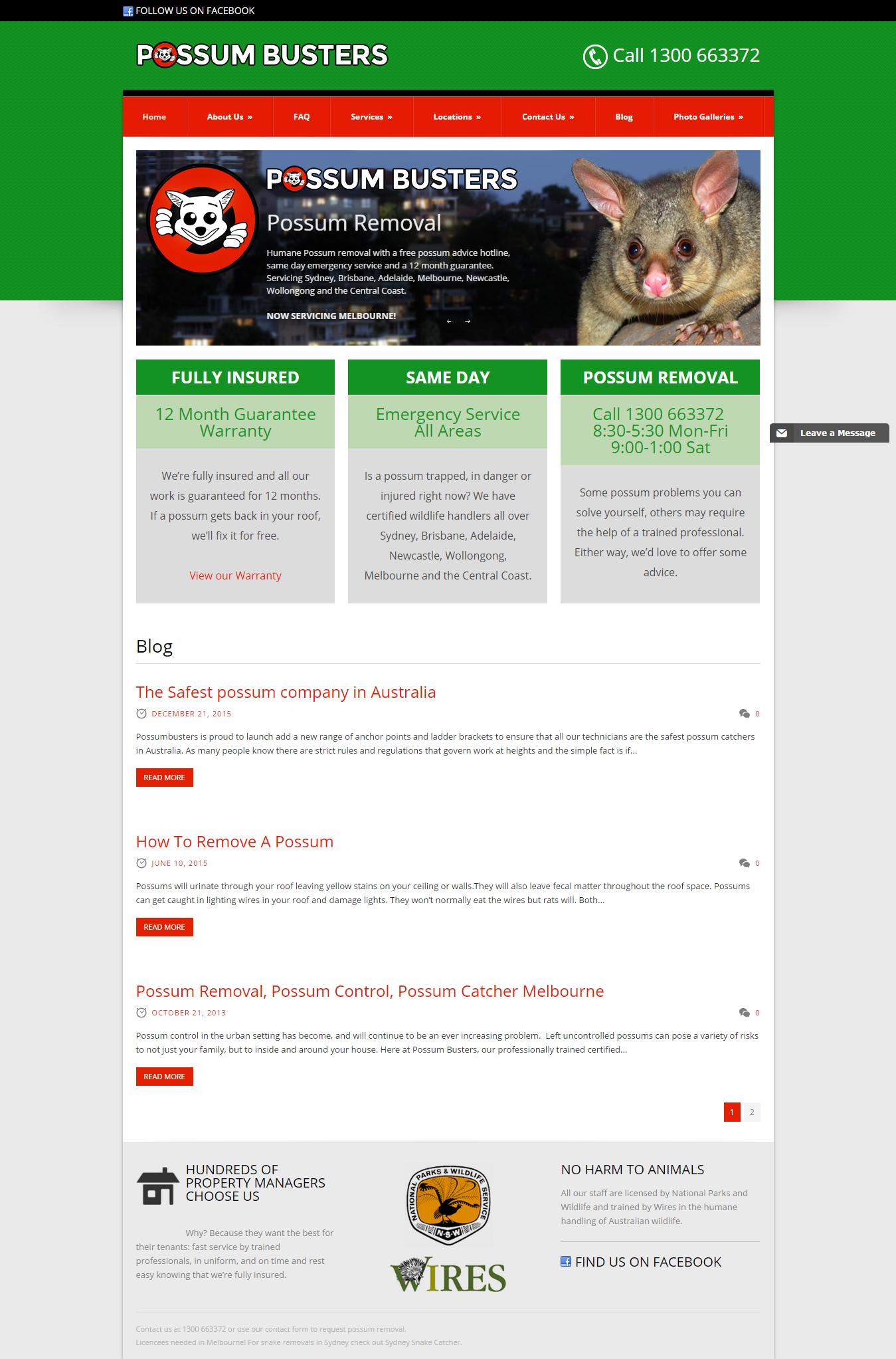 03 Mar

Possums, put to bed ;)
Client: Possum Busters Australia
Job Scope: Website Revamp, Design, Writing, Proofreading, DNS Transfer and Hosting
Partners: JasmineLow.com, WebPRojx.com
Ever heard the saying, "What YOU put out there is what you will attract into your life"?
I honestly believe in this and when bidding for a project, I rely on my emotional antennae to attract Clients and subject matters that are close to my heart and therefore make work enjoyable.
Last month, I had the immense pleasure of working with Stuart and Narelle of Possum Busters Pty. Ltd. – the company behind www.possumremoval.com.au. Firstly, back-end programmer Armando and I set off by studying the site structure, historical architecture and then backed up the site. He found some really cool social media plug-ins and set the scene. Next, I started working on the front-end UI. Seriously, there's no more joy in the photo selection process; I scoured through dozens of images of possums, birds, rodents (and some snakes, inevitably!) and then started creating the sliders in Photoshop and Illustrator. Possums are quite adorable… until they end up in your roof! Next, was revamping the entire look and feel, while retaining the same WordPress template. And finally, some special touches to re-crafting the text copy and ensuring brand consistency throughout the website.
So we went from this…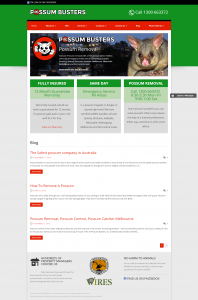 to this in 21/2 weeks.
We wish the Possum Busters team all the best and highly recommend them should you have a 'pest' you'd like humanely removed. So who do you call?
1300 66 33 72 for the Possum Busters!
Speed Test Results